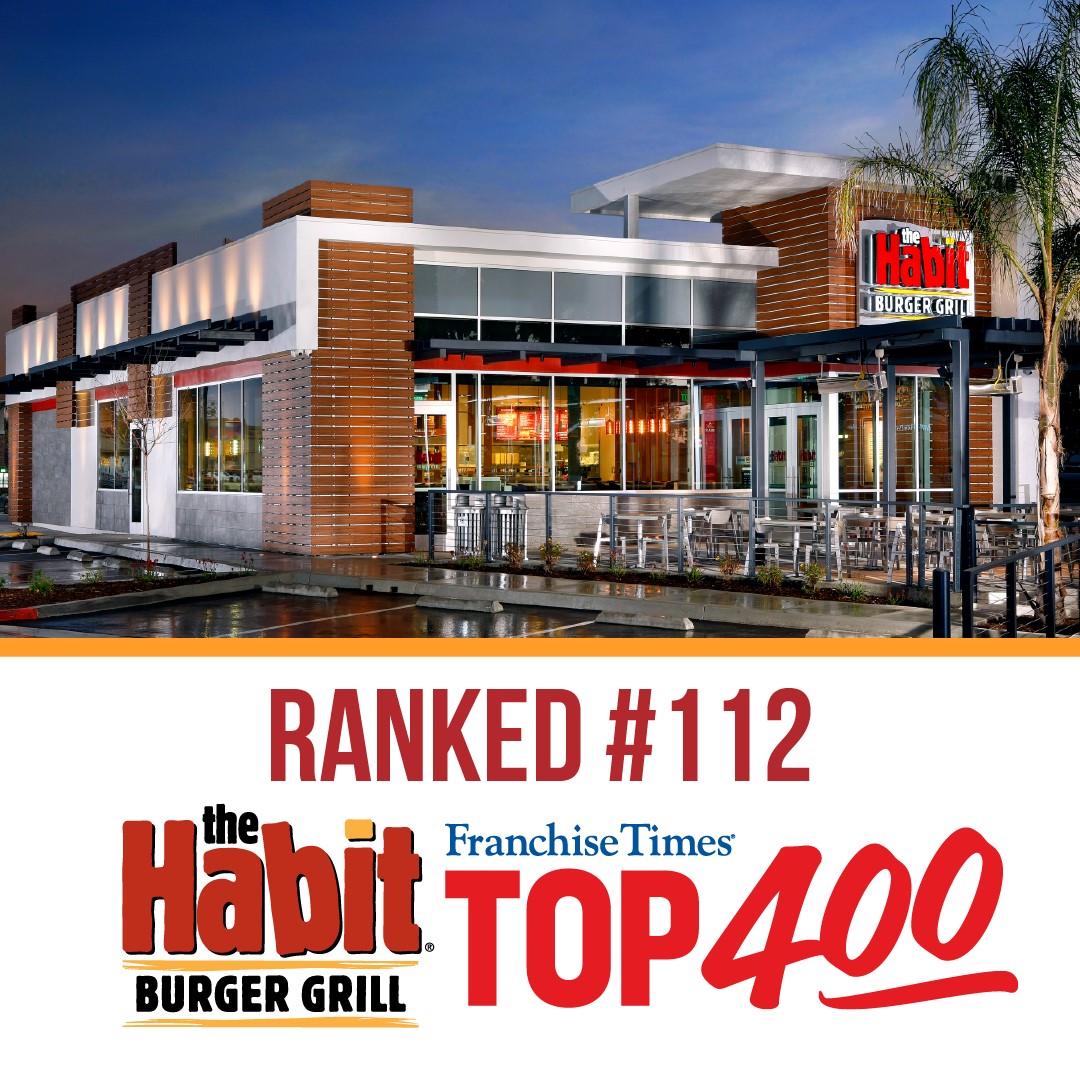 In the world of fast-food and quick-service restaurants, where innovation, quality, and customer engagement are paramount, The Habit Burger Grill is making waves. This year, our brand achieved an incredible milestone, securing the #112 spot on the prestigious Franchise Times Top 400 list. Our spot in this year's ranking jumped up 36 spots from last year's position of #148, underlining our rapid growth and performance in the competitive franchise industry.
An exciting aspect of The Habit's rise to prominence is the dynamic leadership of Jack Hinchliffe, our Chief Marketing Officer who joined the team earlier this year. In a recent interview with Franchise Times, Jack shared valuable insights into the overall performance of the burger chain industry and The Habit's role in contributing to this growth.
The Habit's Performance in the Burger Chain Resurgence
The burger chain industry has witnessed an extraordinary resurgence and the quick-service burger segment, in particular, had a phenomenal 2022, generating a staggering $185 billion in sales. This performance not only exceeded pre-pandemic levels, but also showcased a 5.1 percent increase in total sales for the segment.
Amid this thriving industry, The Habit Burger Grill stands out and, in 2022, our brand generated $661 million in systemwide sales. Furthermore, last year we added 31 new units to our brand's footprint, demonstrating once again our commitment to expanding and enhancing our presence across the globe.
In 2020, Yum! Brands acquired The Habit and has made strides in unlocking potential and capitalizing on shared services. We've maximized off-premises channels, thanks to a fully integrated tech stack and a strong focus on restaurant-level execution. This commitment to craft at scale is at the heart of everything we do, and can be seen yet again in the shift we made in digital marketing. We invested in building deeper connections with customers and personalizing communication because in a crowded media and marketing landscape, sharp and focused spending is vital.
As The Habit Burger Grill continues to grow, we look forward to more exciting developments in the years to come.
Interested in developing your multi-unit portfolio with a proven and prominent burger brand franchise investment? Fill out our online inquiry form to get in touch with our team today.